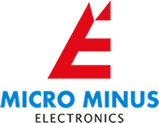 products
Acid Tin Plating Process
8/12 Volt - 250/500/750 Amps
Air/ Oil cooled , with deamer and digital meters
Additional facility : Timer, Chiller unit, Amp Totalizer, Dozing pump for Brighteners.
Air Agitation Pump :
Vacuum type blower @ Capacity of 0.5/1/2/3/5 HP with Air Filters
Water Cooled Air pump with Mechanical Seal @ Capacity of 1/2/5 HP
Fabricated with MS and PVC lined
Fabricated with PP with wall thickness of 10/12 mm
Additional facility : Air Agitation Coil, Anode-Cathode Brackets, Outside FRP lining,Cathode Movement.
Barrel :
15/25/50 Kg Capacity of Loading, along with Tank and Gear Box, with Drum Hole size at 2 or 3 mm as per requirement.
125 LPM Magnetic Pump with PP Chamber @ 2500 LPH Actual Filtration Capacity
1 HP Mechanical Pump with MS Chamber @ 5000 LPH Actual Filtration Capacity
Cooling Coil :
Titanium Pipe @ Diameter from 0.5' to 1.5' with wall thickness 1.5 mm to 3 mm.
Operating Parameters :
Temperature :
20 to 30 ° C.
Voltage :
1 to 4 Volt DC. For VAT and 8 to 12 Volt for Barrel
Current :
10 to 20 Amps/ Sq. Ft.
Bath Composition : Tin As Metal
15- 20 gms/ltr
Sulphuric Acid :
90 – 100 ml/ltr.
Carrier Brightener(M ) :
40 ml/ltr.
Replainiser Brightner(R ) :
9 ml/ltr.

Anodes :
Pure Tin Metal @ purity of 99.99%
Rate of Deposition :
25 micron in 30 min @ 20 Amp/sq.ft.
Filtration :
2 hrs of working days.

Air Agitation :
Mild and continue while process for VAT, Oil free Air should be employed.
Brightener maintenance :
(M) @ 50 to 75 ml/ KAH
(R ) @ 300 to 400 ml/KAH