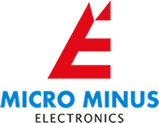 products
Ampere Hover Meter & Totaliser
Digital voltmeter, Ammetr, timer, ampere, Hour Meter / Totaliser LED Display :
Latest developed LED unit comprises of digital voltmeter, Ampere meter, Timer, Ampere hour meter.
As the LED Display with Backlight, Least Chance of Digits.
As it is micro controller unit, indicates the accurate reading of the measurement.
Robust push button will improve the reliability of the unit.
Timer or Ampere Hour Meer Selection, Ampere Hour/ Minute/ Second Selection on the Back of The Instrument.
SIZE: 196mm x 96mm x 160mm
The unit covers All the Parameters Required for Rectifier Unit.
Digital Ampere Hour Controller / Totaliser :
Model no.ptc-19201, mme / ptc / 104 , ptc-9601
The unit available in the size of 196mm*96mm*160mm covers wide range of ampere hour / minute / second for the shunt value up to 20000 ampere.
Versatility:
The same unit can be used for any rectifier setting, the DIP switches on backside of the unit.
AMPERE HOUR TOTALISER: MME-9601
It is Ampere Hour/minute/ second Totaliser to totalize the total counts in stipulated time with reset facility provided on the front.